A little something different today that I wanted to share :) With Valentine's and the month of LOVE coming soon I wanted to start the next month with a Love based post (more to come too)!
I love all things shabby and chic- especially when I can make it! This is just a super simple project that involved painting, drilling holes and a slight rewire of Christmas lights :)
I began with premade letters that I painted with Gesso and then I let it dry. After it was completely dry I rubbed the edge with some Walnut Stain distress ink.
Choosing the spacing of the holes was a bit tough but once I had it I began drilling away! Lots of sawdust in the craft room at the moment! The holes were made to fit only the bulb and... voila here it is :)
Here it is without the lights on :)
Thank you for taking a look and sorry it doesn't involve cards :) I just thought it was too cute not to share!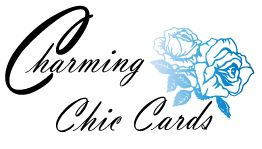 As always- Thank you so much for stopping by and taking a look!! Please feel free to comment too :)